Making Your Locks Safer: Auto Locksmith Miami LLC
In Miami, automotive locksmith services go beyond just 24/7 availability and emergency responses. Many providers offer specialized car lockout packages that encompass a range of services, from lockout bypass techniques and vehicle immobilization to advanced key fob programming and replacement key provisions. These comprehensive offerings ensure that Miami's car owners have a trusted solution for every possible lock-related scenario.
We Are Here For You in Unexpected Lockouts
Imagine this: It's a bright Miami morning, and you're already running late for an important meeting. Coffee in one hand and files in the other, you rush to your car only to realize that the keys are nowhere to be found. That sinking feeling sets in. Every passing minute feels like a potential missed opportunity.
Then you remember hearing about a reputable automotive locksmith service in Miami. Without wasting another second, you reach out, and in what seems like no time at all, a professional locksmith arrives, equipped and ready to assist. Not only do they grant you access to your car promptly, but they also provide a spare key and even offer to program a key fob, ensuring you're better prepared for any future mishaps. If you haven't figured it out, that locksmith is one of our team members!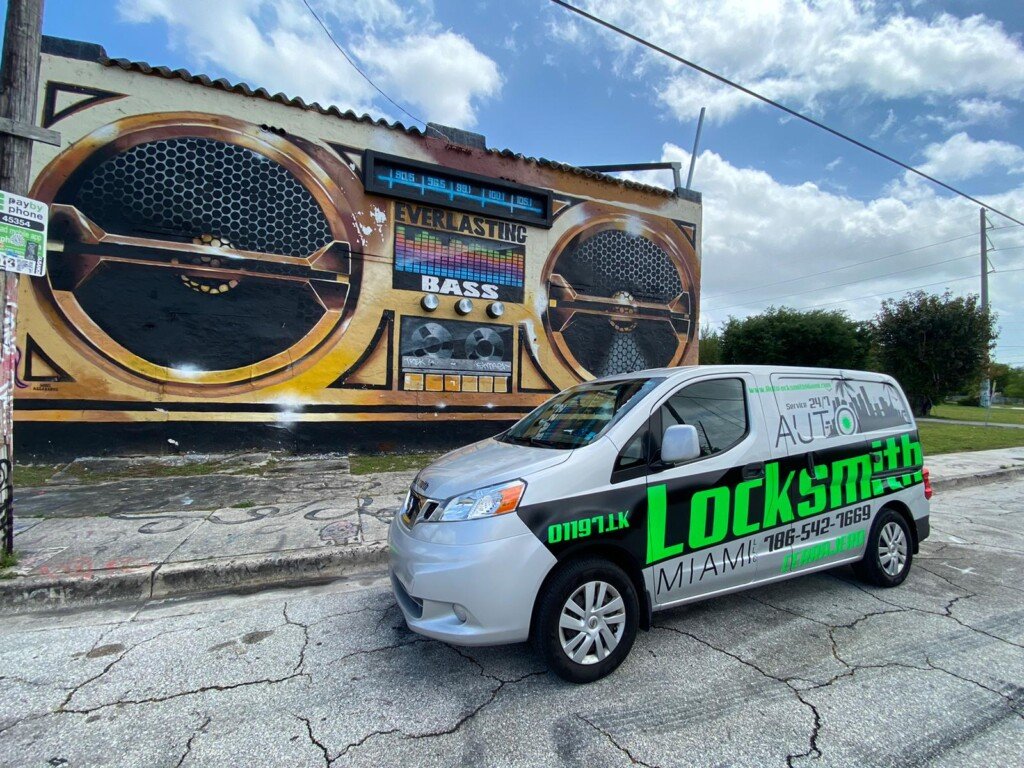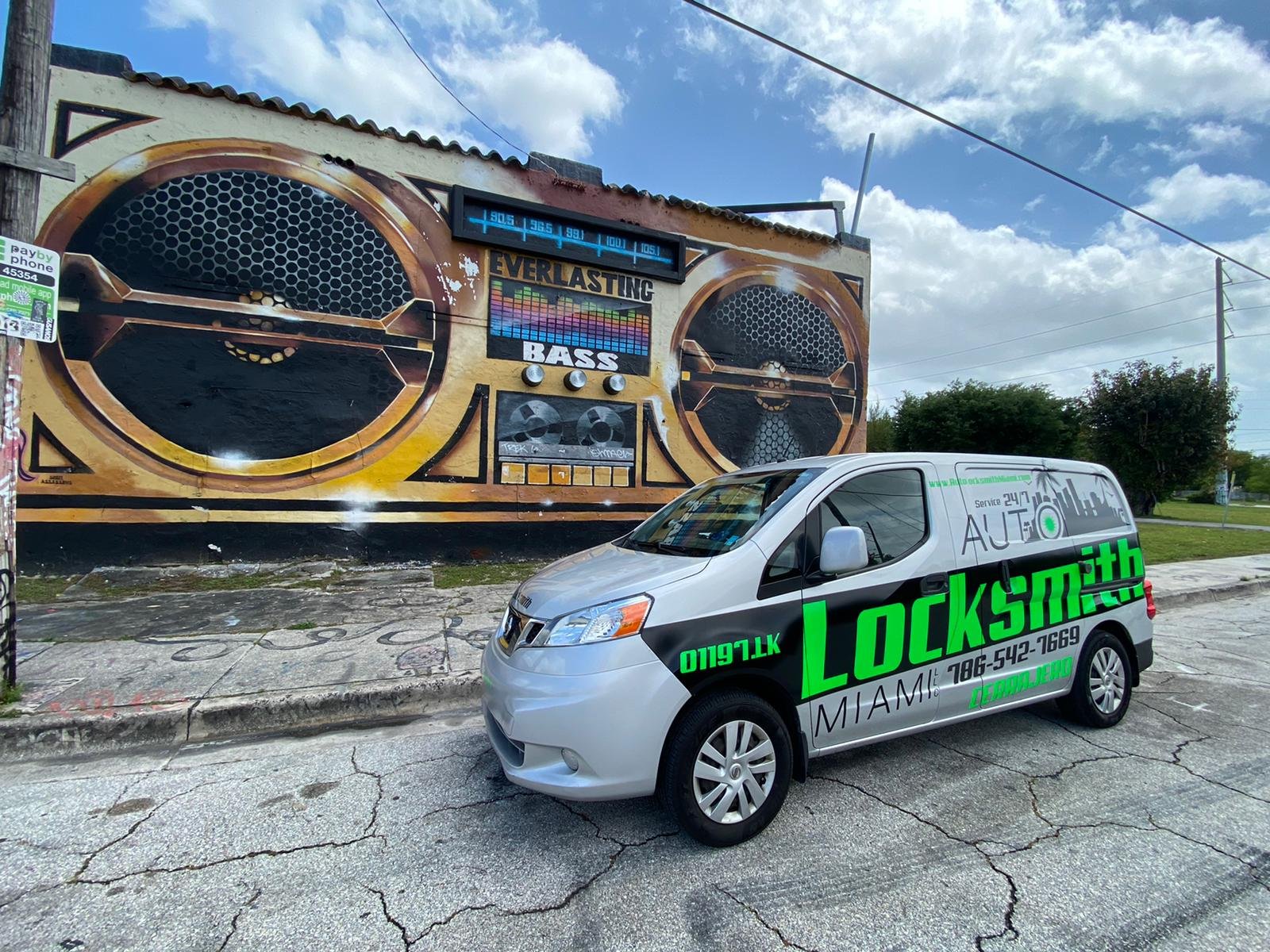 What Can We Do
Miami's Automotive Locksmith Specialists
Located at the heart of Miami, our Auto Locksmith services stand out for their precision, speed, and reliability. Serving the bustling communities of Miami Beach and beyond, we've made it our mission to be your go-to for all auto locksmith needs.
Swift Car Lockout Solutions
There's no need to let a car lockout disrupt your day. With our skilled technicians ready to assist 24/7, we guarantee rapid responses to any car lockout situation in Miami. Our mobile car locksmith team is equipped with the tools and expertise to get you back on the road in no time.
Car Key Replacement and Duplication
Lost your keys? No problem. Our car key replacement services in Miami ensure that you get a new set promptly, without any hassle. Additionally, we offer key duplication services for those wanting an extra set, ensuring you're always prepared.
Advanced Car Key Programming
With vehicles becoming increasingly sophisticated, the demand for advanced key programming has risen. Our team is trained in the latest car key programming techniques, ensuring compatibility with a broad range of vehicle makes and models.
Comprehensive 24-Hour Support
Emergencies don't wait for business hours. That's why our 24-hour car locksmith services in Miami are designed to provide immediate assistance, day or night. Whether it's an emergency lockout situation or an urgent key replacement need, we're just a call away.
Mobile Assistance at Your Location
Sometimes, you can't come to us. That's okay because with our mobile car locksmith service, we come to you. Fully equipped and always ready, our team will meet you wherever you are in Miami, making the locksmithing experience as seamless as possible.
At Auto Locksmith Miami LLC, we understand the intricacies of automotive locks and the distress that lock-related issues can cause. Trust in our services for swift, professional, and reliable solutions.